One of the most important aspects of planning a DIY project is precisely estimating the amount of timber you'll need. Not having enough lumber can cause delays and frustration, while having too much can be a waste of money and resources. Many factors can influence the amount of timber required for a project, including the kind of wood, the dimensions and design of the project, and the tools employed. Fortunately, there are several tips and tools available that can make lumber takeoff easier and more accurate. In this post, we will point out the best practices and tools for properly and efficiently estimating your timber needs. Whether you're an experienced DIYer or a novice, this guide will help you make sure you have enough timber for your next project.
What is Lumber Takeoff and Why It Matters
Lumber takeoff is an essential process in any DIY project that involves the use of wood or lumber. It is the technique of calculating the amount of timber needed for a specific project. This estimation is significant since it helps determine the project's cost and also guarantees that the project proceeds smoothly, with no delays caused by a timber shortage.
Accurate lumber takeoff is crucial, as underestimating the amount of lumber needed for a project can lead to costly mistakes. Such as delays in completing the project, additional expenses, and even structural problems.
Overestimation, on the other side, can result in excessive expenses and waste of resources. As a result, it is critical to get it correctly the first time, which is where timber takeoff comes in.
Lumber takeoff involves calculating the amount of lumber needed based on the project's design, size, and other factors. Such as the species of wood, grade of lumber, and the type of joinery to be used.
Essential Tools for Lumber Takeoff
When it comes to lumber takeoff, accuracy is key. Whether you're beginning a modest DIY project or a huge construction project. Having the correct equipment can make or break whether you have the right quantity of materials for the job. Here are some essential tools for lumber takeoff:
Measuring tape: This is the most basic tool you'll need for lumber takeoff. Make sure you have a reliable measuring tape with both imperial and metric units.

Digital angle finder: This tool helps you measure angles accurately, which is essential for making precise cuts. You can find digital angle finders that also measure slope, level, and even the distance between two points.

Laser distance measurer: This tool uses laser technology to quickly and accurately measure distance. This is especially useful when working with larger areas where a measuring tape may not be practical.
Basic Steps for Accurate Material Estimation
Accurately estimating the amount of lumber needed for a DIY project is essential for a successful outcome. Here are some fundamental actions to take:
The first step is for determining the area where you will be using the timber. This could be the height and width of a wall or the width and length of a deck. Make sure to measure the area accurately and note down the measurements.

Calculate the Lumber Size: The next phase is to figure out how much and what kind of lumber you'll need for the job. This will depend on the project requirements and load-bearing needs. You can consult a lumber chart or use a lumber calculator to determine the right size and type of lumber.

Calculate the Quantity: Once you have the area and lumber size determined, you can use a lumber calculator or formula to calculate the quantity needed. For example, if you need to cover a 100 square feet area with 2×4 lumber, you'll need 200 linear feet (100 sq. ft. x 2 = 200 linear ft.).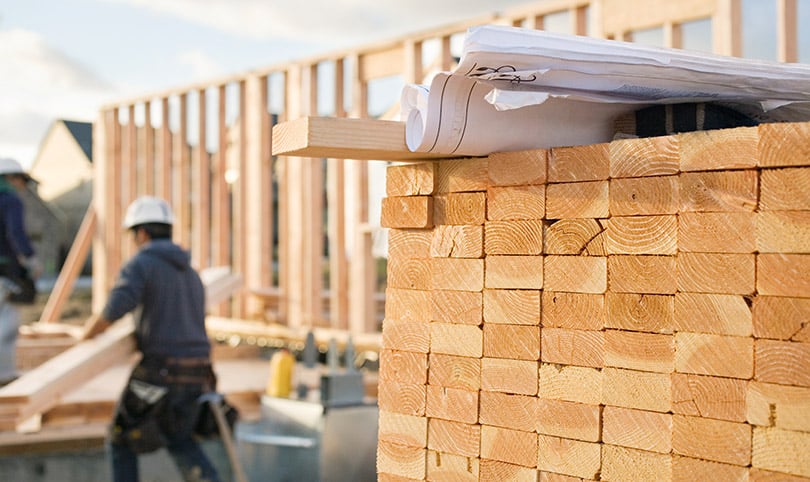 Detailed Steps to Improve Estimation Accuracy
Accurate lumber takeoff is essential to ensure that you have enough materials for your DIY project, and it also helps you stay within your budget. Here are some detailed steps that you can follow to improve estimation accuracy:
Create a thorough plan – Before you begin estimating, you should have a thorough plan for your project. This includes dimensions, materials, design, and any other specifications. A well-thought-out plan will help you avoid unpleasant shocks later on.

Measure accurately – It's important to measure accurately when determining the amount of lumber needed for your project. Invest in a high-quality tape measure and measure twice to ensure accuracy.

Consider wastage – When estimating, consider the wastage of lumber that occurs during the cutting and installation process. To allow for waste, add another 10-15% to your expected quantity.
Tips for Saving Money and Time
One of the greatest important things to remember with timber takeoff is to prevent wasting materials. This entails carefully organizing your project and ensuring you have a precise estimation of the supplies. You'll require it before you begin cutting and installing.
To help with this, it's a good idea to take advantage of lumber takeoff software and apps. Which can help you quickly and easily create a material list and estimate based on your project's specifications. This will save you both money and time because you will not have to buy more supplies or make costly blunders due to faulty measurements.
Shopping around for the greatest deals on supplies is another approach to saving money and time. Check out several vendors and compare pricing to ensure you're receiving the greatest deal. Consider using reused or salvaged timber, which can help you save money while also providing a unique touch to your project.
Finally, when working on your project, it is critical to be efficient and organized. This includes having all of the required tools & materials on hand before you start, as well as working in a logical or methodical manner to avoid mistakes and wasted time. With these tips and tools for saving money and time, you'll be well on your way to a successful and cost-effective lumber takeoff for your DIY project.
Conclusion:
We hope that you've found our article on lumber takeoff helpful in planning your DIY projects. Having correct material estimates is critical for the success of your project, whether you're a seasoned DIYer or just starting out. You can save time and money by avoiding costly mistakes by following the suggestions and resources we've provided. Remember, lumber takeoff is not rocket science, and with a bit of practice, you'll be able to estimate materials like a pro. Good luck with your next project, and happy building.